'Meanwhile in Utch,' previously called 'Atomic', is a gritty, urban drama set in the small midlands town of Uttoxter (knowm locally as Utch) It chronicles the lives and loves of three intimately connected individuals struggling to survive in the grim times of the early 1980s and slipping into a live of crime, desperation and delusion.
The trailer below, made for promo and funding purposes, gives a solid feel to the production.
We plan to film at weekends and the odd days as we are on a very limted budget as a collobaratve project.
At the moment we can only offer shareholdings in the Limited Company for the film, although this may change.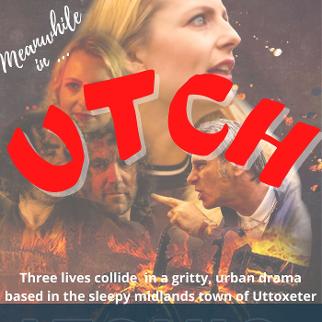 © Copyright Darkport Film